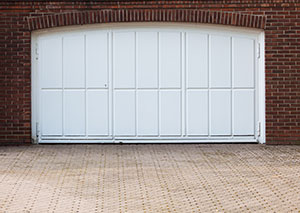 While our garage door is able to secure our vehicles and other belongings, it could also be the cause of alarm when it malfunctions. Its size and weight can pose life-threatening safety hazards to homeowners. There have been reports about garage-related incidents where people suffer injuries.
Causes and Prevention
Automatic garage doors can cause accidents due to a number of reasons. One of these is broken garage door springs. There are times that the springs get overlooked, which may cause the door to collapse. Another reason is poor installation. It is important to deal only with reputable garage door companies and avoid doing DIY repair. Some homeowners settle for inexpensive but poor quality doors that may have defects, which also cause harm. This is why it is best to invest in good quality products that ensure safety.
Garage door remotes also pose threats. Accidents that involve children also involve improper use of remotes. Children are enticed to play with it not knowing that they can be harmed. Some suffered from stuck fingers, so it is important to keep the kids from playing with the remote. Poorly maintained doors are also subject to accidents, which makes garage doors maintenance a smart practice. Most garage firms offer this service on a regular basis. They check the mechanisms and frame and all the other important parts. Some also do lubrication maintenance.
Overhead doors are there to secure our vehicles and property. It should not be the cause of trouble. It is every owner's responsibility to keep their garage safe for everyone by taking precautionary measures. It starts with dealing only with the best garage door company for quality installation, followed by regular maintenance. You can do some checking on your own but you are also free to consult our professionals. A little investment can save you a great deal especially if it costs your loved ones' safety.